The modern planning and design approach for public, commercial, manufacturing and even residential buildings requires maximum flexibility and maximum technical performance for every system involved in creating the areas they are made up of.
The SOLID FLOOR system is a raised screed that allows for a variety of different solutions with dry laying at a limited cost: it makes it easy to compensate for, or to create, variations in height on a floor, create underfloor system cavities, integrate heating and cooling systems and much more.
It is a quicker, cheaper replacement for any light screeds, raised floors with igloo, air chambers for the evacuation of Radon gas, etc.
Components: milled panels, various types of steel supports with high-density rubber seals, glue for the joints, profiles for trap doors.
The distinguishing feature of the system is the possibility to create continuous raised screeds, thanks to the original Knauf calcium sulphate panels, with tongue and groove edges, able to offer maximum performance in static, acoustic, resistance and fire protection terms. This surface is ideal for laying porcelain stoneware tiles of any size, using both cement adhesives and dry-laying solutions.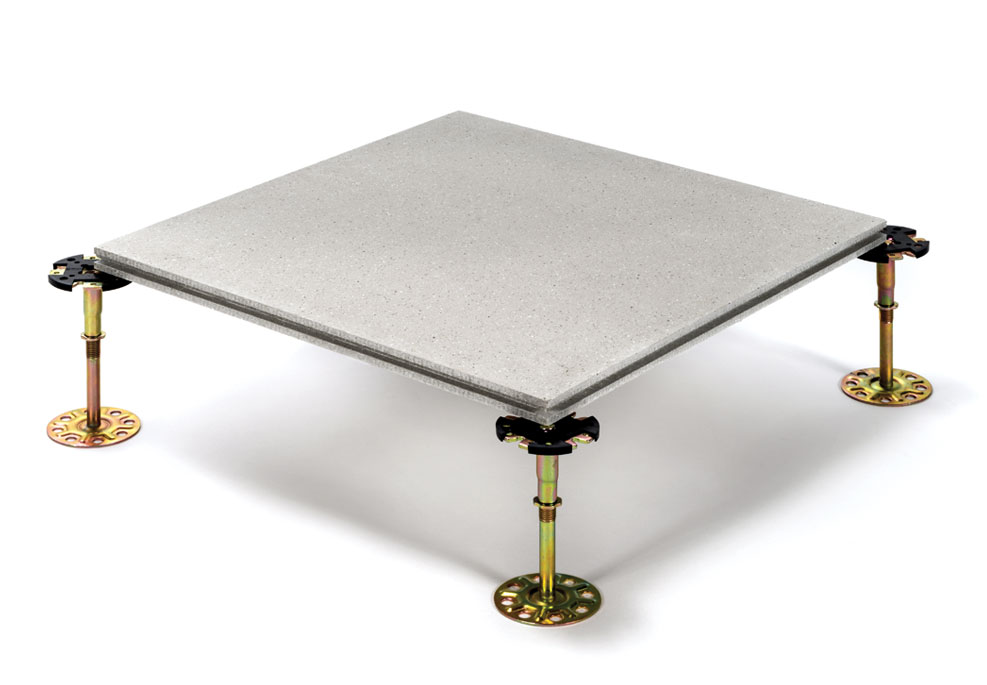 Surface finishes
Once Solid Floor has been correctly positioned, it has the appearance of a seamless, flat and rigid surface on which porcelain stoneware can be fitted in the desired layout.
Special systems